Date: To Be Announced
For More Information Call 1-800-610-0697
Back To School
Give-A-Way
Date: To Be Announced
For More Information Call 1-800-610-0697
Date: To Be Announced
For More Information Call 1-800-610-0697
We believe in God being the creator of all and of us all... We believe in the Trinity; God the Father, Jesus Christ the Son, and the Holy Ghost.
We believe in God the Father, (Genesis 1), creator and sustainer ...God our lawgiver, who has set healthy boundaries for our lives.
We believe (John c.3: 16-17), God's only Son, who lived a sin free life. Jesus willingly give his life , dying on the cross. We also believe in his body resurrection. He conquered death for everyone, so through him we might be saved. We believe Matthew c. 3: 11. We believe Matthew c.5: 3-11. We believe Acts c.2: 4. We believe Isaiah c.53: 5. We believe Hebrews c.11: 1. We believe Isaiah c.40: 31. We believe in One Lord, One Faith, and One Baptism. We believe there is no power greater than the power of God. ECT.

Our Outreach begins with you knowing...Handing you some of what you need can sometimes help you get started. However, please remember no one can give you everything you need. Here at NGRI Ministries, we give back to communities by having 4 annual events during the year. These 4 events are to show you we know you need us... This is to let you know we do appreciate you for what you do and for being the great communities you are. These events are coming soon. So go to NGRI Ministries home page on our website ngriministries.com reading and looking for dates and times of the 4 events. Read carefully times and dates are subject to change...We would also like for you to know the church does outreach in Your Hospitals Your nursing homes Your schools Your colleges and a Plethora of other places that may need our help so look for us... You may find us in Your communities.... Please note you don't have to be a part of NGRI Ministries to attend any of the 4 different events.
We Love You Communities!
Stay Standing Strong ~
Our Leaders:
Pastor Shirley & Bishop Jefferson
NGRI Ministries Southeast Regional Intl. Was called by God First Sunday April 7th in the year of 2007 and has remain in great standard with State of South Carolina and God Our father to this present time... We have 20/20 vision, in our communities where as we preach the "Good News Gospel" of Our Lord and Saviour Jesus Christ. Our Mission is to let the peoples know God loves you no matter where you are in your life . There's so much we can do as a community of people helping each other. We want you to remember the church is a body of people who believe we can make a difference in our communities, and should want what's best for our Family's. How do we make this happen? By getting involved and staying involved! We must go to our town meetings making our voice heard and count. We must vote; making our voice heard and count. Becoming a part of NGRI Ministries means you are willing to become the voice for the peoples who don't believe they have a voice... Standing for those who don't believe they can stand for themself.... Becoming a part of this ministry who will go out hammering the street for Jesus in winning Souls for the kingdom teachings good new gospel to adult, couple single, youth and let us not forget our precious seniors and children. Help us help you, and together we can help each other!!!
A Church Of All People For All People Blessings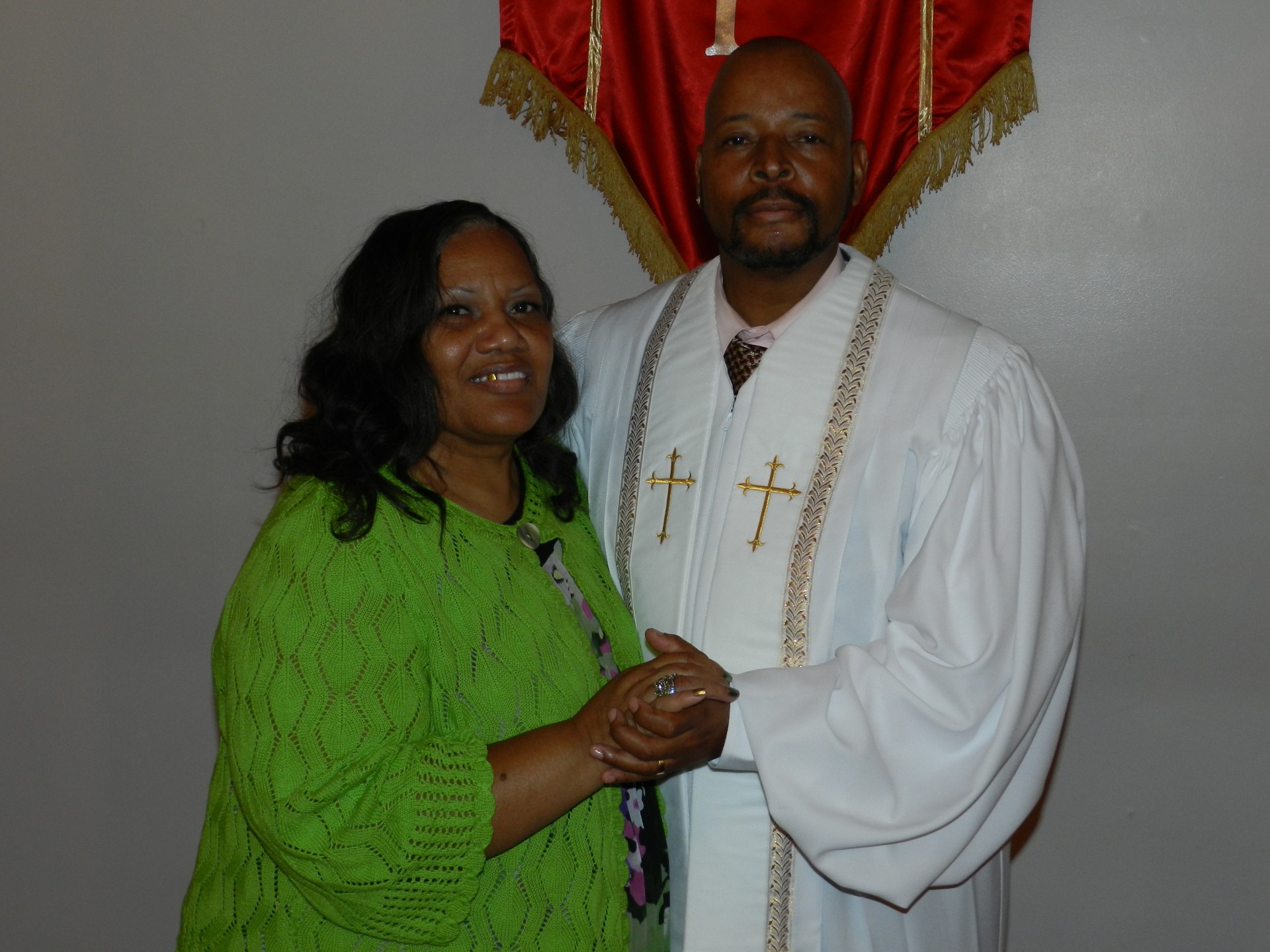 From The Desk Of Bishop Jefferson & Pastor Shirley-- It Is Our Prayer That All Things Work Together For Your Good. Remembering Not The Former Things Neither Consider The Things Of Old. Behold God Will Do A New Thing;--Now!!!-- It Shall Spring Forth-Shall You Not Know It? God Will Make A Way In The Wilderness--And Rivers In Desert Places... God Is Going To Open Doors For You- Hold On- Don't You Dare Give Up- It's Not What It Look's Like --Take Your Eyes Off Of What You Think The Matter Is And Put Your Eyes On The Miracles And Blessings God Has For You And Your Family-- All Around The World We Pray You Receive This Prayer In Jesus Christ Name Thank God For You Amen? Amen!!!!!
We Love You Church....."Stay Standing Strong Faithfully"~